Hair face
Hair Face
1986, Helsinki Art Hall
performance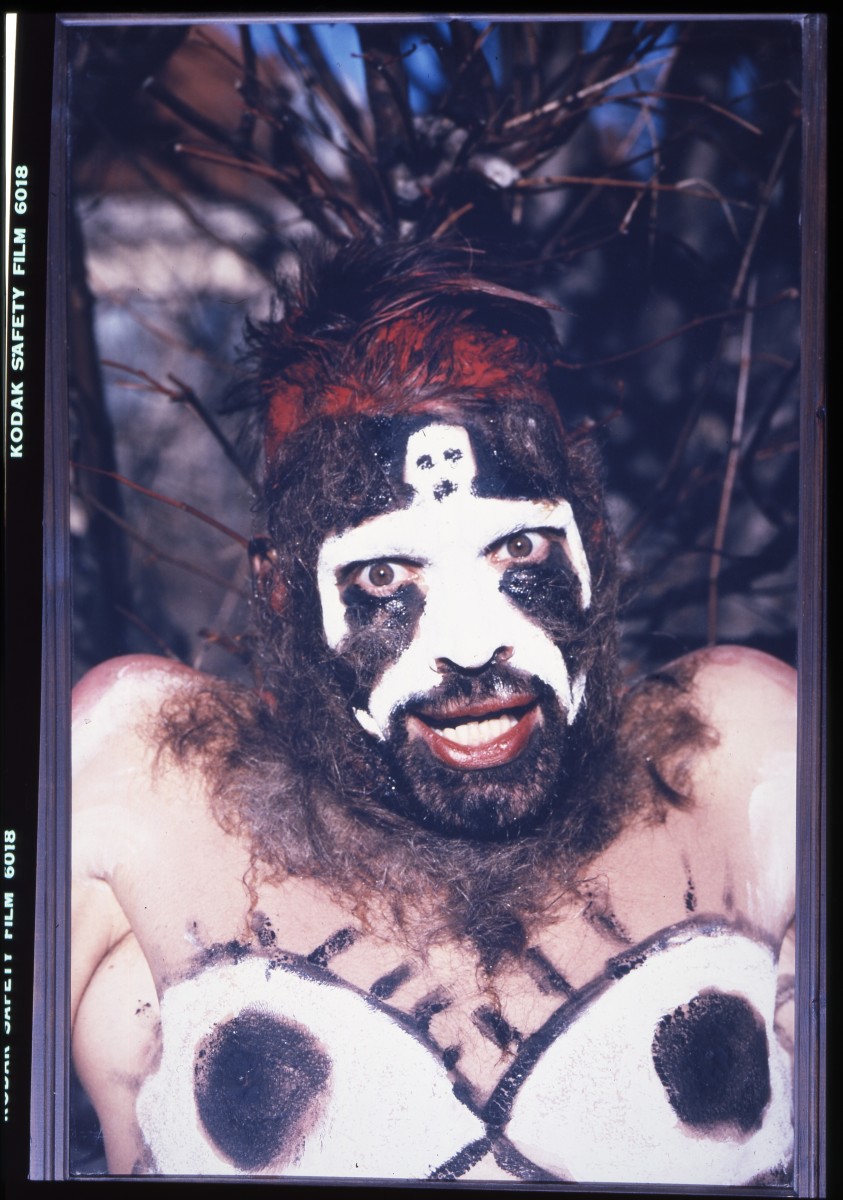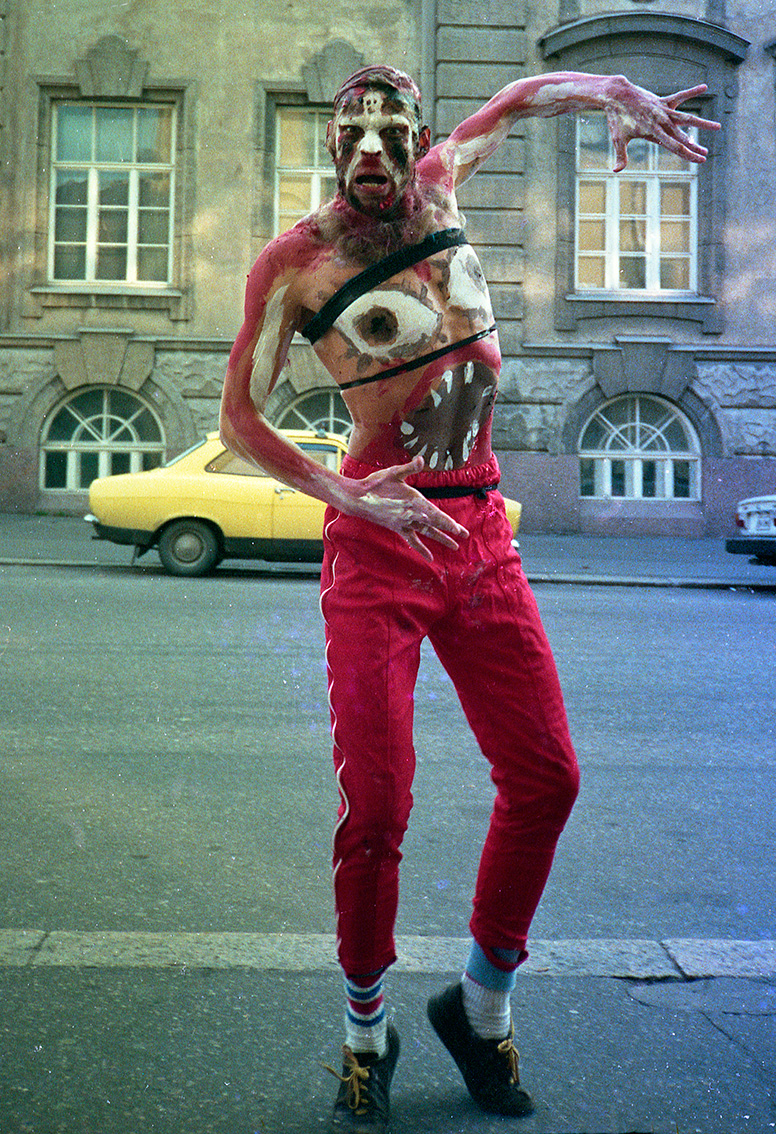 The first exhibition for young artists, AFTER the performance, which was  inside the Helsinki Art Hall. After the show, we went outside "to take some photos." There was not enough light inside the rooms, for our cameras.  So, no photo documents exists from that actual work of art.
If I remember right, it was Roi Vaara who took these photos. Pekka Kainulainen and Tarja Pitkänen also took part in this performance.
( Earlier in Kilo exhibition, in Espoo, many others took part also, That was an out-door happening. see pictures "1986 KILO ")

1986 –  ABOUT THE HAIR FACED FIGURE
A short history of it:
After doing, about five years, my "self-made, free style walking meditation" , which of course means the "allowed and spontaneous Biodrunk – it started to happen " this" (look the picture) which is more like " my True Self Revealed", the Animal Rrationale, which means the instinctual "wisdom" of the –  up to now suffocated –  body, and the unconsciousness in general; but in here, set finally free, at least for some
(blessed) moments . . .
ABOUT AMATEURI
Now(2015-02-12)  at this exulted and a bit hilarious moment, of hybris perhaps:
for give me this, you reader, when writing these "ex-planations" to these old photos (of 1986) . . .
Now it seems to me, that I  am the " Only Biodrunk Master in the World".
(I am also the only one, who, exactly knows, what this word "biodrunk" really means.
You others . . .  have to guess only).
So this Teuri,
when being melted and diluted
by the magic of (t)his Biodrunk,
he is AMATEURI, then.
And . . . at these amateurish moments, he is totally and  absolutely "incomparable to others",
so, quite free from bondages of "this prevailing culture". This, I think, is the only relative freedom a human being, like this me (or you?) may experience. And is it so: every Body wants to feel absolutely  . . . free . . . free to express the life force, which is just the preassure, imprisioned inside this poor – ME!
Georges Bataille, I guess, used the word "sovereign", about this state :
or a "sovereign entity" – incomparable, I say, and the independent one,
but of course: only "feeling as being – free"
(See his book: The Inner Experience, 1951)