Egocatastrophe – A – Gain!
Egocatastrophe – A – Gain!
2007, a site specific work at Rantasalmi
a performance for camera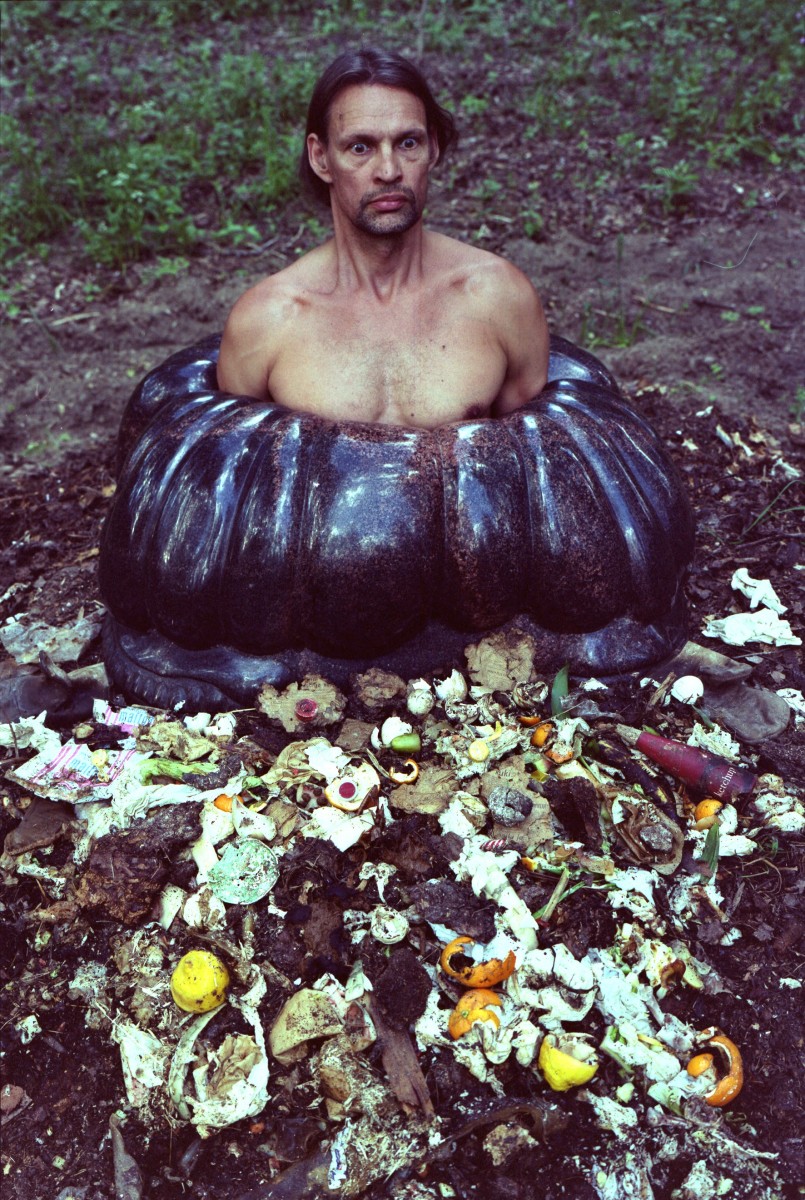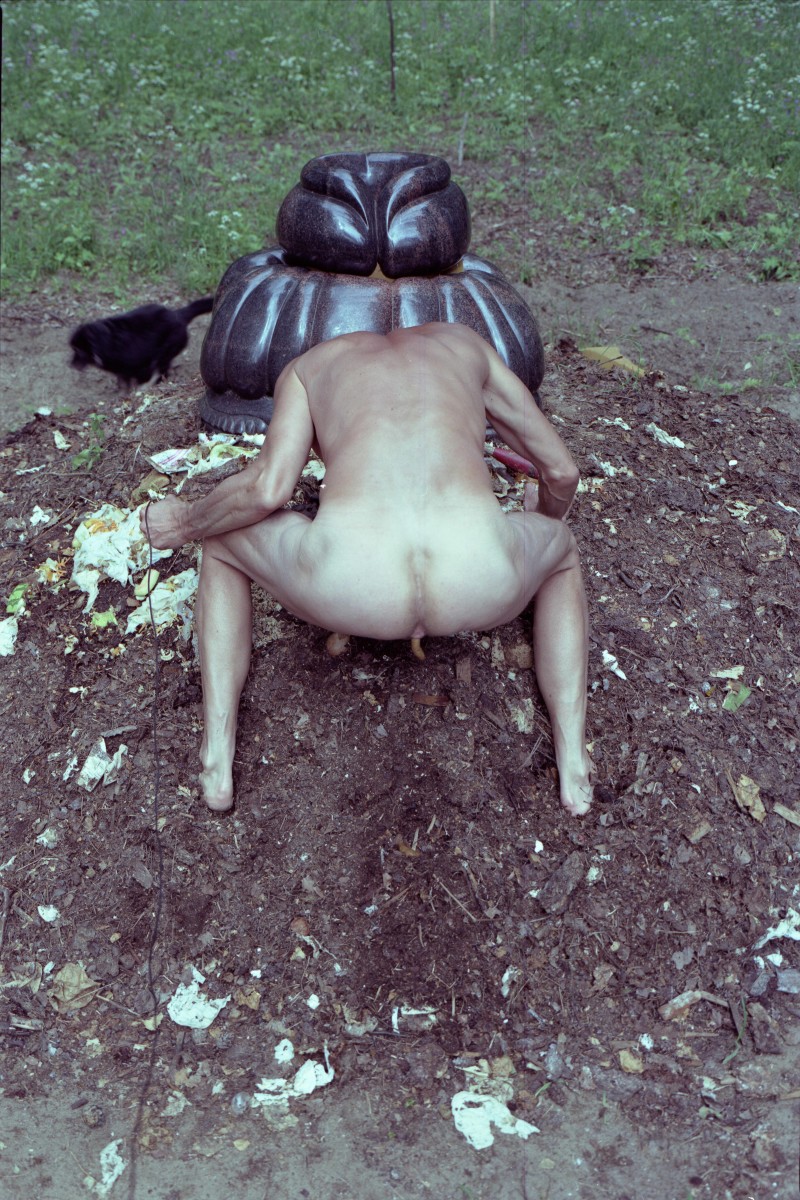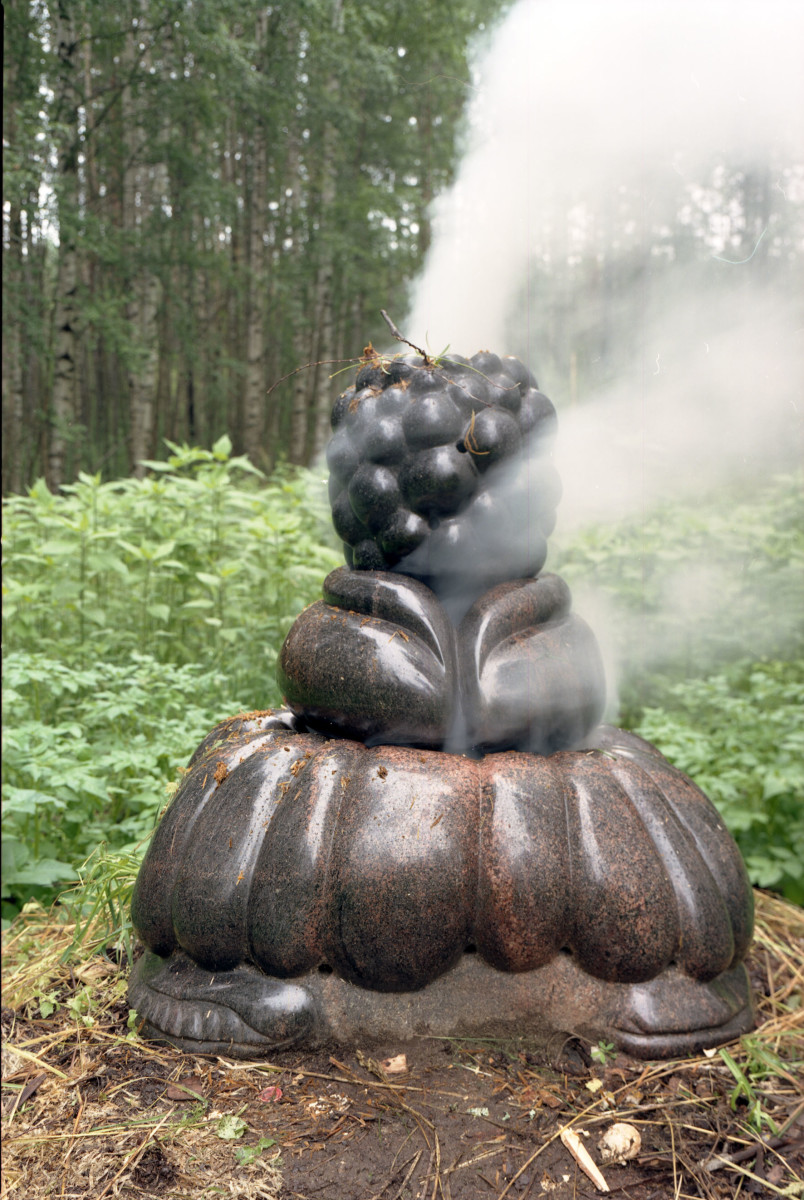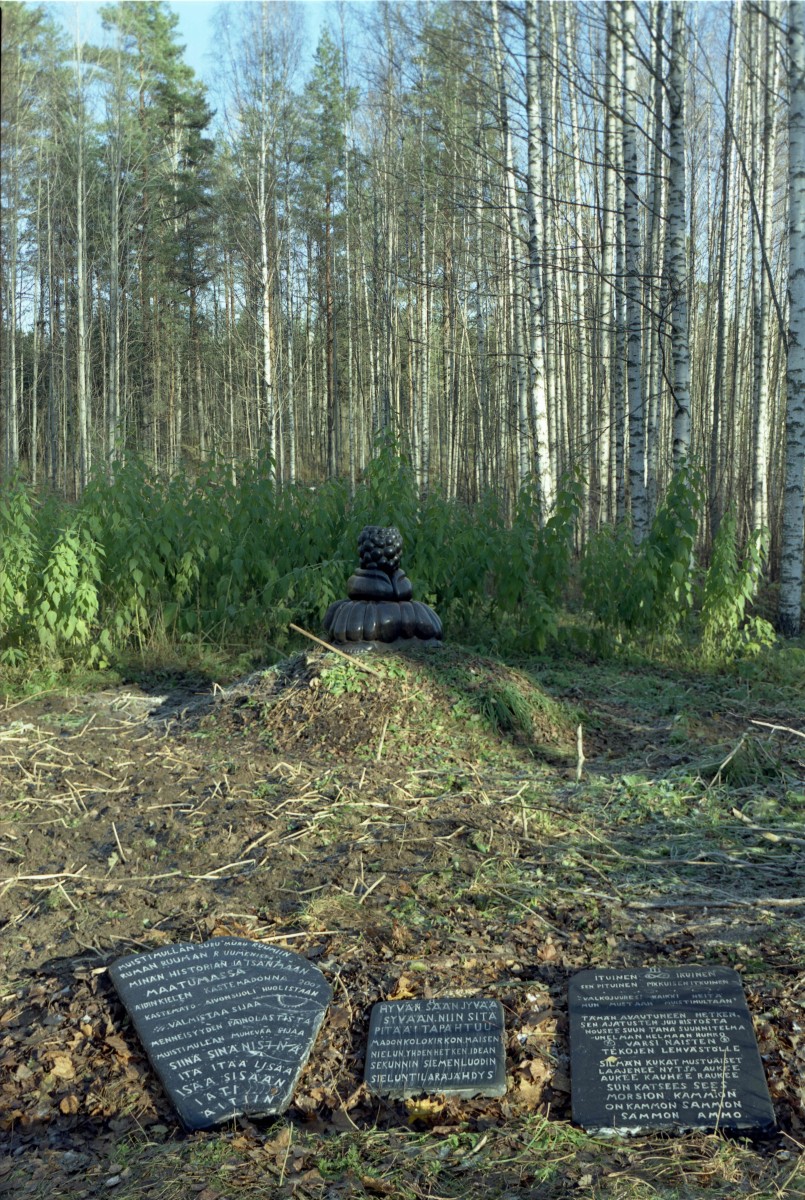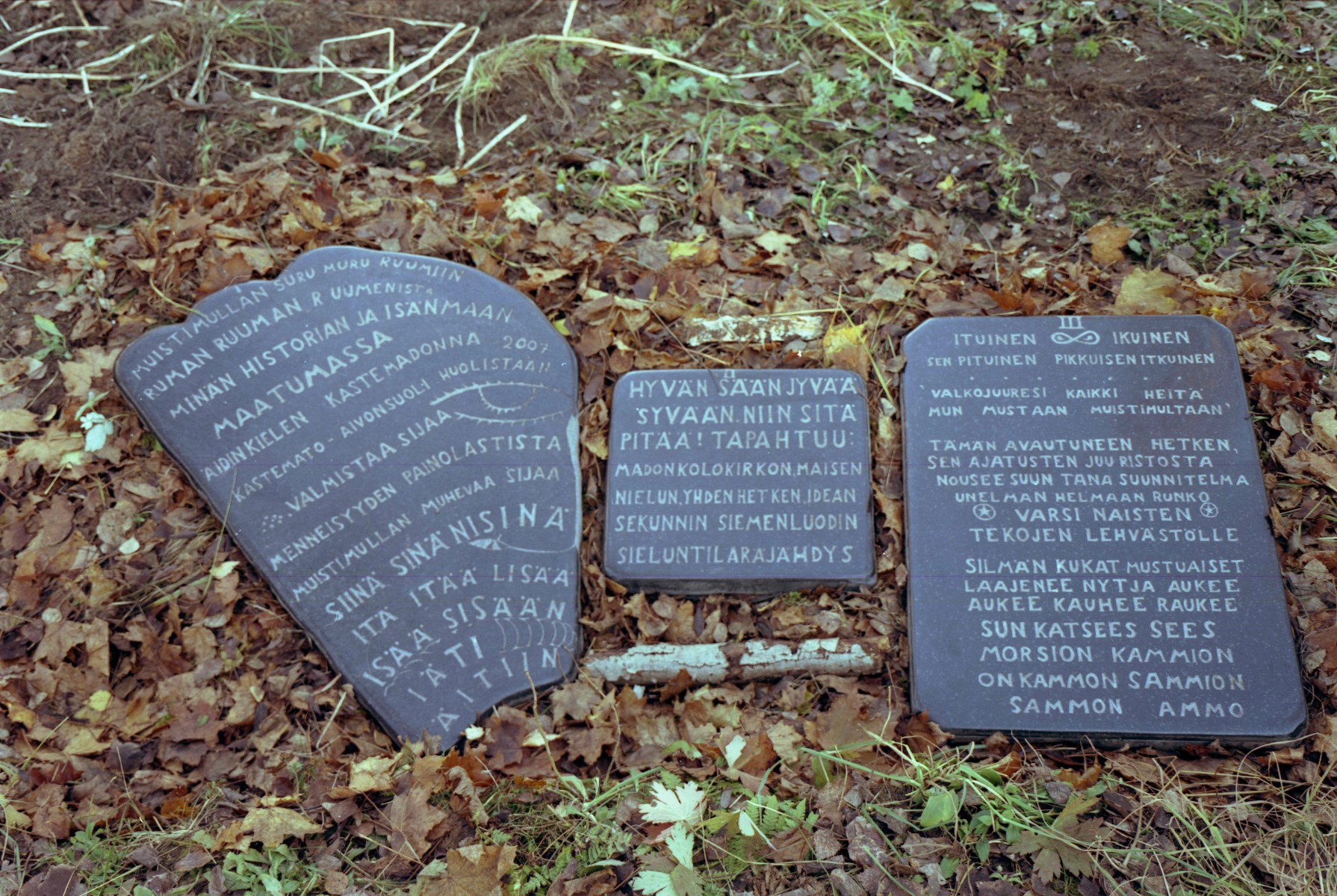 BIODRUNK
AT THE RUINS OF THE WORLD, AFTER THE WAR
AFTER THE EKOCATASTROPHE
THE HUMAN APES  SIT ON A DRY MOUND
AND STILL . . .THEY ARE WAITING FOR GOD TO COME.
HOW DOES THEY POSSIBLY FEEL
TO WAIT THAT GODOT TO COME
THAT GOD OF LOVE, THEIR SAVIOUR?
GO DOT GO!
WAITING FOR
THE DOT TO GO.
EGOCATASTROPHE
WOULD YOU PLEASE COME
NOW AND –  AS A – GAIN!
EGOCATASTROPHIC IS
THE PREPARING GROUND
OF HUMAN HUMUS
MEMORY SOIL
SO HUMID AND HUMBLE
A BIT HUMOROUS TOO
BUT ONLY WHEN
SO FULL FILLED WITH HUMORS
OF YOUR LIVING WATERS
IS THE HUMAN  HUMUS SOIL READY
THE DIFFICULT CLAY OF ADAM
READY FOR THE  GROWING
FLOWER TOWER
OF ETERNAL PRESENT?
READY
FOR A MOMENT –  GIVEN – AS SUCH
FOR AN INNOCENT INSTANT
INSTALLED – THE PLANT
BIODRUNKEN SWAYING
THE PLANTHEON?
CARPE DIEM SAID
THE OLD ROMANS
BUT HOW IS THAT DONE?
IS IT RATHER SO
THAT IT IS THE
INNOCENT INSTANT WHICH
BY ITS WILD  ROOTS
IT GRABS THE HUMAN SOILS
IF IT IS READY –  SOFT AND POROUS ENOUGH
TO SURRENDER
TO THIS INVASION
AND WHEN THIS HAPPY HAPPENS
THE BIODRUNKEN MAY UTTER:
YOUR LOVELY ROOTHAIR VEIL
IS SO HIGHLY  EGO MELTING !
YOUR FACE OF BEAUTY BEATIFIED
SHINING THROUGH YOUR VEIL
TURNS ME INTO LIQUIDS
THEN WITH YOUR
GREEDY ROOTS
YOU SUCK ME IN
WHAT EVER FORM
YOU TAKE
INTO YOUR HEART
YOU RISE ME
THE THIRSTY ONE
BREAKS THE IMAGE
AND DRINKS
YES BUT
YES BUT
AT FIRST
THE THIRSTY ONE
HAS TO FIND THE IMAGE
WHICH WAS IN THE FIRST PLACE
So,  during  his life, what has this Teuri, or Amateuri done? And he answers: " Not much, but I made a compost of my self. Fed my self to the worms. Did not throw my shit away. Although, almost everybody said that I just should.
And now, after these 21 784 mornings I may say that the ground slowly became prepared. It seems that the prepared ground is so full of small ab-ground holes, hollow holes my mind full, just waiting to be  filled with air, water –  and seeds, sown from sources unknown "
FATHER MADE THAT MISTAKE
THAT HE SAVED HIS EGO
AND DESTROYED HIS INNOCENT BODY.
THUS THE SON MAKES THE OPPOSITE
The son destroys the sick parts of his twisted and neurotic mind.
But like a good doctor, he has to be skillful, and clever in diagnosis, too.
Egocatastrophic is the preparing ground of human humus memory soil.
For the tower of eternal present, biodrunken.